Valentines Day… you either love it or you hate it. Whether you just went through a hell of a breakup and having a solo date at home is the biggest "F you… I'm good", or, you're single on Valentine's Day and wanting a lil self lovin'.. or, COVID has given you no choice but to be stuck at home away from your bae and girlfriends, it's time for the ultimate solo VDay date!

You don't need a man (or a woman) to enjoy the occasion. If you're looking for ideas, you've come to the right place!
Throughout this blog, I'll mention all things self-care and self-love from elaborate themed food (dinner, dessert, drinks, and snack ideas) and cute cocktails to the perfect bubble bath and vibrators to make this one heck of a special Single on Valentine's Day date!
Valentine's Day… Love it or Hate it
Usually, for those in a relationship, the day is sickeningly sweet. But, for those who are not in a relationship, the day can often be just plain sickening.
I personally love it. It's a cutesy theme and something fun to celebrate whether I'm in a relationship or not.
This year, the special someone I want to share the day with is me. Yay!
But, sometimes no matter how much we love ourselves or are proud of the amazing things we've accomplished, the good things we've done are often overshadowed by a nagging sensation telling us that we are still missing something from our lives- a partner.
Even if we're content being single. Outside sources (ahem.. mom, the media, our own eggs for crying out loud) have a tremendous influence on us and play with our psyche.
Have you ever felt this way? Such an unhealthy place to be mentally.
This is why it's so important to take a lovey-dovey and stereotypical romantic holiday like Valentine's day and turn it into your day.
Instead of showering someone else with chocolates, gifts, and kisses like you normally would, do that for you.
Well, not the kisses… that'd be weird. But hey, you do you girl… However, you love yourself. 😉
Feeling bad about being single? I have a lot to say about VDay. Read on for my take on how we can crush the stereotypical celebration and love ourselves more!
Proud to be single on Valentine's Day? Skip ahead to my Step-by-Step VDay Guide for the Perfect Valentine's Day Solo Date
Should Valentine's Day Be Celebrated or Cancelled?
The occasion often gets a bad rap. For many reasons but mainly because the holiday seems a bit cliché at times, especially for those who are not "in love".
Sometimes it feels like Hallmark and jewelry stores are silently shaming us for not being coupled up which leaves us to wonder, "Should I be in a relationship?"
You've just made admirable New Year's goals to buy your first property, kill it in your career, or travel abroad as you've always wanted to.
But now? You've taken on a new mindset leaving you to ponder whether your priority should be to search for the love of your life. Thanks, Valentine's Day. 😝
So then, why is VDay everywhere? As early as January, you can't walk past a store without a gushy window display. Then there are the ads on your phone, newsletters blasting in your face, and endless junk mail.
We're all just trying to live our lives and then we're made to feel bad for not buying cheesy cards, crappy drug store chocolates (most likely picked up on the way home from work), and stuffed animals that only end up being chewed up and spit out by the dog anyway.
I think most people would say that's a metaphor for the day itself. 😉
So, how are we still so convinced to participate in these shenanigans?
I'll tell you why… We all just want to be a part of something. Even if that thing is love. And even if it's a bit cliché.
The thing that's shameful about this whole holiday though, is that we're influenced by media and brands' unrealistic portrayals of love.
It leaves a lot of us feeling discouraged about Valentine's Day if we don't have someone to come home to and buy gifts for.
There's a reason it's universally known as a "couple's holiday". Just how marketing intended. 😉
First Step to Self Love: You Are Enough
Girl, there's nothing wrong with you if you're not in a relationship. Our culture has to stop that nonsensical way of thinking.
Let's start by giving ourselves a pat on the back for not hopping into a relationship with some random person just for the sake of not being alone.
We'll find our true love one day. We're just holding off on a relationship until someone amazing comes our way and sweeps us off our feet. 😉
All the while, embracing all the good things we're doing for ourselves like getting raises, glowing up, and growing our friend's circle. Hey, hey!
If anyone tells you to get married and have kids ASAP, they're stuck in the 20th century. There's no race to the finish line. In the meantime, let's enjoy ourselves and enjoy our lives! It's okay to be picky. We have options today.
What if on Valentine's Day, we celebrated being single instead of feeling bad about being single?
After all, VDay is a great opportunity for us single gals to enjoy some more "me time".
Can Changing Our Opinion of Valentine's Day Make Us Love Ourselves More?
I think yes! But, I also think that changing our opinion of ourselves can make us love VDay more too.
But, we have to change the narrative a lil first.
Have you ever seen a billboard or an ad with a single girl enjoying a solo V-date at a restaurant or taking a bubble bath? No, those are either ads for alcohol or beauty products. Not Valentine's Day.
If the media has the ability to inspire and sway us, then, hopefully, there will be more ads out there positively portraying single girls on VDay.
This way, more women are encouraged to embrace their independence and show themselves the same kind of love they would show the person they were with. Just sayin'.
Until solo VDates catch fire at restaurants, spas, and the like, I'm going to set one up for you to enjoy at home… The perfect Valentine's Day for the single girl.
Would absolutely love it if you left a comment after the blog telling me whether you think Carrie Bradshaw would approve.
Get Ready for a Safe and Sexy Solo Date at Home this Valentine's Day
You don't need a man (or a woman). You're going to make this V Day about loving yourself by having a fun at home solo date. That's right, a lil self lovin babe. 😉
I got you covered with a whole step by step game plan for the entire day. I'll even give you a "girls best friend".. literally.. that's what is called.
We've celebrated Valentine's Day with our partners, we've celebrated Galentine's Day with our girlfriends but what about just us?
Sometimes, the best celebration is with ourselves, enjoying life solo. And it starts with some self-care and a lil self-love babe.
In this blog, I'm going to give you the perfect solo Valentine's Day from morning to night. It starts off nice and ends naughty.
You'll dress up yourself, your dinner table, your bath, and your bed for one "ooh la la" heck of a time. 😉
You Should Know…
This solo date requires a little bit of prep so stay with me here.
But don't worry, I've given quickie options for everything from food (order in) to nails (press on & gel strips).
You should be able to look your best, eat your best, feel your best while running your empire. 😉
Alright, here's how it's gonna go down this Valentin's Day. Follow me!
Step by Step Guide on How to Spend Valentine's Day Single:
What to Buy and Prepare
Step 1: Morning Of, Set Your Day Off Right
Just like Audrey Hepburn's song from my fav movie, Funny Face, if you want to be lovely and charming, you gotta be happy!
Every day when I wake up, I have a morning ritual. I wake up my stiff body and give it a little stretch. Then, say something positive out loud to myself. It sets my day off to an amazing start.
So, whether you're sad about being alone on Valentine's Day or COVID wrecked your romantic plans, no crying girl!
Instead, wake up, have some tea, a bite of chocolate, light a candle and say a positive affirmation out loud. Something like: "Today, I'm going to have a special Valentine's Day by myself". 
Then, give yourself a hug. I know that sounds weird but do it, trust me. I do it too and it totally works.
It's a self-fulfilled prophecy and I swear by it!
Valentine's Day Gifts for Yourself
Step 2: The Food
You know all those cravings you have? Let's put them on a foodie Valentine's Day menu. 
To prepare your totally amazing solo VDay date, first, think about what you want to have for dinner, dessert, and snacks for bathtime!
Below, I give dinner options for cooking and ordering in to save you time and keep you COVID safe.
What's For Dinner on Valentine's Day?
First, ask yourself, do you want to cook something or order in? I'd recommend getting these things a day in advance if you're physically going to the store.
But, everything can be ordered online these days for contact-free delivery, which is an easy and safe method to shopping nowadays.
That's what I'd do if I were you. 😉 Also frees up your day so you have time to get dolled up and do all the things you want on your solo date… 😉
♡ Cook Something
Put a cutesy VDay spin on your favorite meal by plating your dish!
Plating food can take a dish from yummy to over the top especially when there's a good theme! So fun!
It's as simple as piping sauce in the shape of a heart or forming the rice in a heart-shaped bowl or cookie cutter.
Or, try a themed Valentine's recipe.
Groceries & Alcohol: Stay Safe, Save Time, Get it Delivered
The great thing about food these days is that you can get pretty much everything delivered from dinner and snacks to alcohol and desserts. Less time shopping, more time getting cutesy and enjoying VDay!
♡ Order in
You'd rather stand in the cold while wearing a bikini than stand over a hot stove cooking. I hear ya girl. Order in instead!
Try these easier, faster, and COVID friendlier shopping alternatives.
Delivery Services: Groceries, Alcohol, Gourmet Meals, Sweets & Snacks
Grocery Delivery in Under an Hour
Instacart
Order groceries here. They also ship alcohol (not all states)
Alcohol Delivery in 1 Hour
Maybe you're tired of the same ole takeout and would rather have a special restaurant experience from your home. Fancy dinner for 1, please?
Many popular chain restaurants have Valentine's Day Specials
But if you know me, you know that I support small businesses over chains. If you're the same, look for VDay dinners offered at local places by you and call your order in. You'd be surprised how many there are. 
Some even offer 3 courses Valentine's Day dinners for takeout and delivery.
If your favorite gourmet restaurant in town doesn't offer delivery, try curbside pickup. Most places offer it these days.
Gourmet Snacks, Desserts & Meals Delivered Nationwide
If you're a little more flexible on time and want goodies not sold in your area, have it shipped! Here are some great options.
Maybe you want to skip dinner all together and just snack on sweets and tasty goodies all day. You go girl!
Did Someone Say Snack Board? Ooh La La! Let's Get Fancy!
Something for each of your sophisticated cravings… Treat yourself, you deserve it!
Browse more sweets and snacks here.
Great if you want gourmet sweets and meals from popular restaurants and sweet shops across the country. Many offer gourmet snacks, desserts, and full-on Valentine's Day dinners. They ship right to your door! 
You can even order a meal kit prepped and ready to cook. Or, try a fancy dinner from a Michelin starred restaurant.
Real Girl Question: Should 'Self Love' Restaurants Be a Thing?
We don't always consider being single on Valentine's Day and then the day comes and that's where we find ourselves.
And yet, many restaurants' menus and atmospheres are catered more to couples than singles on VDay. There aren't many (if any) 'self-love' restaurants out there like Two4One, a 2 day pop-up in the UK that sat single people across from a mirror in an attempt to get people to fall in love with themselves like they would their date.
I think it's freaking genius. Who says you can't have a romantic meal with yourself?
Does that mean you're self-absorbed? No. Does that mean that if you're single you should have to sit out on a super delish and cute Vday themed meal at a restaurant? No!
What's For Dessert on Valentine's Day?
Whether you want to bake something, order something, or pick something from a patisserie, I've got you covered.
♡ Bake Something
Dessert for the Broken Hearted and Happy Singletons
Okay, I'm all for themes but these desserts take it to the next level.
Dessert for the Angry
"You broke my heart bitch"
You can make a "You Broke My Heart Smash Cake" and stab the heart much. Or, go more violent like Taylor's Swift's Heart Cake Stabbing in Blank Space. You do you girl.
Or, hammer a chocolate heart instead.
Don't Wait for a Lover to Show Up at Your Door
Instead, this chocolate will be shipped to you. 😉
Did You Know…
That at San Antonio Zoo's "Cry Me a Cockroach" fundraiser, you can name a cockroach after your ex which will be fed to an animal on Valentine's Day? If your ex was a snake, name a rat after him instead. 😉
Dessert for the Sad
"Chocolate is the only one who loves me"
Heal your broken heart instead of with a Broken Heart Chocolate Cake.
Dessert for the Happy
"Single and lovin it!"
Here are some more Valentine's Day recipes. Nonangry singletons can just plate their desserts with rose petals and self-love. 😊
Have Dessert Delivered Instead
Many places are shipping desserts to you this Valentine's Day. Williams Sonoma has a lot of great options.
Step 3: Flowers
♡ Treat yourself to a beautiful arrangement
Urban Stems offers arrangements for every occasion including Valentine's Day, delivered by hand. Check them out here.
They have a limited-time collaboration with Vogue if you want to treat yourself to something extra nice!
Step 4: Valentine's Day Cocktails
♡ Prepare a Cocktail
Pop open that bubbly and celebrate to the best VDay you've had in a while. Don't forget to pour a glass for yours truly. 😉
This clever cocktail mixology website shows you how to create a drink with what you have. It also tells you ingredients to get to make even more cocktails.
What's a VDate without a craft cocktail or bubbly? Plan a themed cocktail for the evening. Then, pour yourself a drink (or two)!
V Day Drinks For Every Girl
They're pink, they're sweet, they're fabulous! Serve with an iced heart. 😉
For the Cocktail Cutie
Make like the queen of the single ladies, Carrie Bradshaw and have this single girl cocktail.
For the Dessert Darling
For the Bourbon Beauty
For the Rose Babe
For the Gin Gal
It's the right amount of "extra" and it's divine.
For the Basic Bitch
For the Virgin
No worries, just because it's VDay and you're single, doesn't mean you have to drink. 😉
For the Wine Woman
For the Bubbly Beauty
Step 5: Set the Scene
Dinner Table Decor for Valentine's Day
♡ Set the Table
Set your dinner table in style with Valentine's Day linens and heart accents such as plates and napkin rings. It's the little details that make the difference!
Step 6: Get Dolled Up
You don't need a man (or woman) to dress up for. This is our solo date after all. And we want to look, smell, and feel amazing.
Your solo girl's date is all about pampering yourself. While dinner is prepping (or on its way), get ready. For who? For you!
♡ Time to look and feel your best!
Start by taking a nice, hot, steamy shower. Always does the trick for me. 😉
Then, do your make up and nails !
Dashing Diva has a great selection of cruelty-free nail gel strips and sticks on's that are quick & easy- no mess! Not to mention safe! No salon required. They also have Valentine's Day-themed nails!
Look Amazing
Doesn't matter if you're showing up at dinner with yourself. You know that cute dress you've been saving but haven't had a date to wear it to?
Now's the time!
Smell Amazing
Spritz some perfume… something that makes you feel as sexy. What's a scent that makes me feel powerful and seductive? For me, that's Cleopatra by Tocca. I always get so many compliments (from both men and women). It's seriously mesmerizing!
The amazing thing about Tocca is that they embrace female individuality and encourage women to love themselves. Their intoxicating line of perfumes helps us to do that.
Just like us, each scent is unique and named after women. Each perfume reflects her life, style, and one-of-a-kind desires, dares, and dreams.
It's your essence wrapped up in a bottle. Find one that speaks to your personality.
Their perfumes are beautifully bottled and packaged and chic. Try a perfume sampler to find your signature scent. Or, try a new one each of your moods every day. 😉
Your Special Evening
You look good, feel good. Now it's time to set the scene and enjoy your evening!
Table cloth and cloth napkins… flowers, light a candle..

Have dinner while watching a romantic movie… or screw romance, watch something funny.. and silly like Mean Girls or Clueless… period girls dramas are always fun.

This is your time. Enjoy your own company however you like it best. Because you are the best. And deserve the best. Even if you're giving it to yourself. No one can make you feel better in this moment than you.
Step 7: Bath Time
♡ Enjoy a Bath
Now, you're about to get settled in for the night… Here's how to make the cutest bubble bath. The perfect way for some you time!
Step 1: Turn on some music… whatever sets the mood right… jazz always does it for me… Alexa, play Chet Baker radio on Pandora.

Step 2: Light a few candles, throw a sex bath bomb in, and get your cute booty in that tub.

Step 3: Pour yourself another cocktail or, go for hot cocoa.
Pair it with the cutest sweets snack board.
Detox from the inside out: Soak in an emotional martini detox while drinking a martini
Bathtub Sweets & Bubbly
What are you craving for your bathtime dessert buffet?
You know… those high-cal snacks you usually reserve for PMS. The "top shelf" goodies.
I know what you're thinking… but I just mentioned dessert! Yes, but that was dessert after dinner. What about bathtime dessert? What's a bath without a lil something sweet and a lil something bubbly?
This is VDay so, the good stuff. More inventive. A tinge of something "extra" like Valentine's Day Cupcakes or, treat yourself to some mad cheese.
After your bath, light some more candles (you can never have too many IMO). And lather up with a yummy body butter all over… feel your silky smooth skin…
You're so gorgeous, girl!
Step 8: Get into Something Fabulous
Now, put something on that reflects how you want to feel.. don't know bout you babe but sexy night wear totally does that for me…
Don't wait to feel cute and sexy and love your life without someone to appreciate it. Do it for you. Just for you.
What's Your Night Time Mood?
Wanna feel sexy?
Slip-on some lingerie, a spritz of perfume, lipgloss... 💋💄 … or make like Holly Golightly and don a silky nightgown, eye mask, and earplugs.

Wanna feel cozy?
Put on a plush robe and velvety slippers.
Wanna feel cutesy?
Adorable jammies and socks.

Wanna rock what your mama gave ya?
Go au naturel. Let the girls hang free.

You do you babe… which brings me to…
Step 9: Feel Amazing
♡ A lil self lovin'…
You've had a yummy meal, you're relaxed and smell amazing, your skin is glowing, time to get in the mood…
Toys
Sex Toys are all about embracing your womanhood and enjoying the amazing sensations that come from within our own bodies.
There's so much pleasure that comes from feeling confident and comfortable with ourselves even during solo playtime.
But toys don't have to be big, intimidating, and vulgar. They can be cute, small, and girly. We're feminine beauties after all.
And just like Valentine's Day, we're special and cute as hell!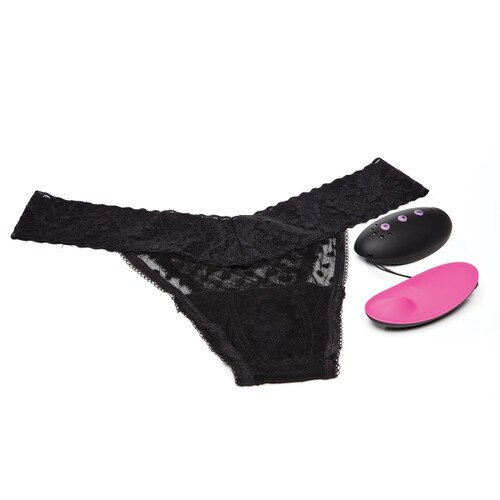 Club Vibe 2.OH Panty Vibe
from:
OhMiBod
Lovelife Cuddle Mini

"Petite & Discreet" mini-golf spot massage with super cute packaging. Even comes with a satin pouch. The perfect VDay gift to yourself.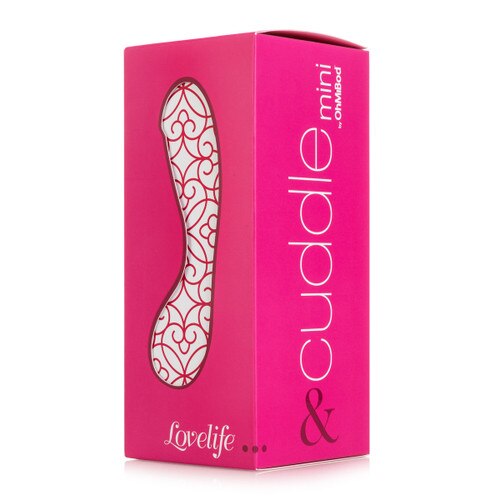 Lube
So there you have it! The Ultimate Guide to a Perfect Solo Valentine's Day Date! Cheers to you, girly. I hope you've had a lovely solo date this Valentine's Day.
Oh, and what does your perfect solo date at home look like? Comment below!
You can also follow me on Twitter and Instagram!
If you enjoyed this post, you might also like:
20+ Dating Safety Tips for Women: Real Talk