Planning a Salt Lake City Adventure?
One Fall season, my ex-boyfriend (who I'll call "Mr. X") and I embarked on a trip to the Pacific Northwest.
Overall, it was a lovely trip! We came away from our adventures with so many new memories to look back on and reminisce about.
But, while the trip may have ended on a high note, it certainly didn't begin that way…
Today, I'm writing about my Salt Lake City adventures, the 1st leg of that Pacific Northwest trip I took with "Mr. X"… I wish I could share stories about what an incredible time I had there. I'm sure I could make up some phony-baloney garbage… "Top 10 things to do in the Pacific Northwest"… blah, blah, blah.
But, if I only wrote about the "good" and not the "bad" or the "ugly"… it wouldn't be "Real Girl Review".
Seattle, the 2nd leg of my Pacific Northwest trip was far more successful. Salt Lake City pales in comparison. You can read about my adventures in Seattle here!
The Good, The Bad, and the Ugly
Before we dive into any stories or reviews, I thought you should know… As of this posting, the following blog posts are not sponsored. Any products or services reviewed were paid for out of my own pocket unless otherwise noted.
[This post was originally posted July of 2020. Updated March of 2022]
Planning a Trip to Salt Lake City
What is Salt Lake City Known For?
When you think of Salt Lake City, you probably think of Mormons, Mountains, and Quirky Liquor Laws… And you'd be right, it is definitely all of that. But, the city is also so much more.
Leaving for Salt Lake City
A few weeks before leaving for SLC, I'd been in the hospital for an infection. But, I was on medication so I figured I should be fine on my trip. It was starting to subside.
Little did I know, that would lead to a Lupus flare-up. It was brewing in my body and would rear its ugly head after my arrival.
If you suffer from a chronic illness too, check out my blog: 20 Helpful Tips for Traveling with a Chronic Illness
Flying to Salt Lake City
The Flight
We flew out of Boston Logan Airport with Delta Airlines. I got cozy with some movies, had some breakfast, and relaxed during my flight.
One of my favorite things, when I'm flying, is being able to look out my window. One of the reasons I always get the window seat. 😉 The sight of the mountains in the distance is breathtaking.
We flew into Salt Lake City International Airport. My mom loves Moose. As I was passing a souvenir shop, I got her a Moose keychain and some "Moose poop" candies… LOL… obviously not real… (just chocolate).
Driving through the city from the airport, we noticed right away that the air was super dry. It also smelled very smoky. Evidently, there was a big fire nearby that had been going on for days.
That, in combination with the high altitude, gave me a bit of a headache. Wasn't a great start to an already not-so-great situation.
But the mountains were gorgeous…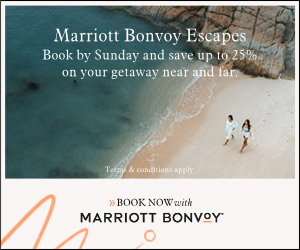 Where to Stay in Seattle
What I'm about to say may come as a shock. I don't rave about every hotel I stay at so that you'll stay there too… What's the point of Real Girl Review if I'm not being honest with you?
How did I like our hotel stay at Salt Lake Marriott Downtown at City Creek? I'll point out the pros and cons.
This was tricky… I wanted to rate it 3.5, but no such RGR Rating exists.
Pros
The room had a balcony and a nice view.
The hotel had a lounge for loyal members. Grabbing snacks or drinks when we wanted was convenient.
Very conveniently located in the center of the city's highlights.
They have room service which I remember being pretty good.
Cons
The room was outdated, not what we expected from modern, sleek interior photos listed on the website. Had to move halfway through the stay.
Overall, I'd say this hotel is great if you want to be in the center of things, but not if you're looking for a luxurious stay.
Check-in was easy.. lobby seemed nice. Then, we got to the room and it was a whole different story. I was a bit disappointed with the interior.
The rooms on the Marriott's website seemed much newer, more modern, and sleek. The room we had was very old and outdated. We ended up switching rooms halfway through our stay.
However, I did like that our room had views of the Temple and the Wasatch Mountains. We had a balcony so it was nice to walk out to get a better look at the city.
I also really liked that the hotel was conveniently located in the center of things.
The Hotel Lounge
Throughout the day, we'd grab snacks at the lounge. Our status with Marriott gave us access to complimentary breakfast, drinks (alcohol extra), and hors d'oeuvres throughout the day.
Was it my favorite Marriott property? Definitely not… but it was conveniently located and we had a nice room view. It was also clean.
FUN FACT
Where did founders of popular dating apps, Tinder & Bumble go first to get the word out? Universities with Mormons.
In the Mormon community, 29 is considered old to be single. At that age, they're already expected to be married with families of their own.
Who better to target for a dating app?
Salt Lake City Adventures
Despite not feeling my best, I did manage to get myself out of bed to do a few things in the city and I'm here to share them with you.
Mr. X and my thing used to be going to comedy shows wherever we traveled. We had been to well over 10 together internationally in the almost 3 years we were together. It was always fun. I'm glad I was able to get myself to do this.
When I booked the tickets online before our trip, I'd gotten them for their Ogden location. Wasn't until we arrived at the Salt Lake City Wise Guys that I realized my error. They were nice though and let us watch the show there instead.
The show had several acts in the lineup. It was a good time and decent atmosphere.
The show was a lot of fun! We ordered some beers and relaxed. They had a pretty good lineup and we laughed a lot! Some of the jokes we laugh about long after our trip.
The staff was very friendly. I'd unknowingly purchased tickets for a different location & they let me go to the show in SLC.
They do serve food & drinks. You can view their menu here.
The Gateway
This is an outdoor plaza next door to Wise Guys with dining, shops, and entertainment.
After the show, we grabbed California Pizza Kitchen. I liked the vibe, they had cool seating areas.
Visiting the Temple is one of Salt Lake City's most popular attractions regardless of one's religion.
I can see why this is the most popular attraction in Salt Lake City. Everything about Temple Square is beautiful. The architecture of the buildings, the gardens, the walking paths.. so quaint. There's so much history there.
The area is lovely to walk around and take photos. Even if you're not religious, you can appreciate the history, architecture, & gardens throughout.
There are also various upscale and casual dining options for you to choose from.
For your trip to Salt Lake City, you can explore what Temple Square is all about here.
After exploring Temple Square, we came to the Joseph Smith Memorial Building to admire the architecture and stained glass. Then, found Garden Restaurant for dinner.
I think for a casual dining option, this place was great. It had a nice garden atmosphere and a retractable glass roof which was interesting to watch open up while dining.
The food was okay.. nothing to write home about. I was more impressed by the view.
I ordered the steak, which was decent. I don't recall it being the best I've ever had or anything. Also, you couldn't order alcohol which was literally a buzz kill, LOL. But, the views of the Temple were gorgeous.
We came at sunset which was amazing. That alone made the stop worth it. We watched the sunset while having dinner at Garden Restaurant which overlooks Temple Square with picturesque views.
You can view Garden Restaurant's menu here.
For a more upscale option, The Roof Restaurant is right across the way.
If you want a more upscale option, you can go to The Roof Restaurant, which is right across the way. We couldn't get a reservation, they were booked.
Whatever restaurant you choose, you won't be disappointed with the views at sunset!
FUN FACT
Salt Lake City has some quirky liquor laws. One such law is that you have to order food with your drink at a restaurant, even if you're seated at the bar.
Update: A reader left a comment that It depends it "depends on the kind of liquor license owned by the establishment if you have to buy food to buy alcohol. There are plenty of bars in Salt Lake where you can order just drinks".
Talk about a luxe shopping experience. The fact that it was literally right below my hotel, I could see everything and was instantly intrigued.
But, since I don't like spending time shopping while on trips, I decided to just stroll through after exploring Temple Square.. not that I would have the energy to shop honestly.
In terms of a shopping environment, this was the next level. If I was the "shopping while on vacation" type, I easily could have spent hours here. It's a nice atmosphere with their open-air style, water fountain, simulated creek, artwork & sculptures throughout. It was almost like walking through a park. Almost. 😉
It's an open-air shopping center with gorgeous views of the city, a water fountain, simulated creek, sculptures, upscale shops, and restaurants. What's not to love?
Although, honestly, if you take your 5 yr old, they probably wouldn't know the difference. Mommy & Daddy get to go shopping, they think you took them to the park. It's a win, win.
---
North Lake Tahoe Adventures in Squaw Valley
Plan a trip to the North Shore of Lake Tahoe. Visit Olympic Village, go snorkeling, and more.
---
The main reason we went to SLC on our Northwest trip, was so I could visit a friend I don't see too often. We were headed in that direction. It was perfect timing. So, even though I wasn't feeling my best, I was going to see her.
We planned a girl's day at a spa called Richelle's. Unfortunately, they didn't put us down for the right time and we couldn't get our treatment.
A big, fat 1-star rating. My very 1st, hopefully, my last.
Honestly, think I would have rated higher even if I had received a crappy spa treatment. At least I experienced something.
I'm giving them a 1 based on the way they handled the situation. I'm not naming names. But, this particular individual was very rude to me & tried to blame me for an error they had made with my appointment, even refusing to apologize or make it right.
I didn't appreciate how the situation was handled after the flub-up. I get it, mistakes happen. It's the way you handle it that makes the difference between a great customer experience and a bad one. This was the "bad" in Real Girl Review's motto, "The Good, the Bad, & the Ugly".
Because we scheduled those appointments weeks in advance and didn't have another plan since I wasn't in town long, just had the day with my friend, we drove around for an hour to find a nail salon open. Finally we found one but, I ended up having to pay them extra so they would stay open for us.
Was The Trip a Success or Not a Success?
Guess it depends on who you ask…
For me, it was a somewhat successful trip based on the things we were able to do in our short time there (3 days).
However, it could have gone a lot better without my flare-up. I felt exhausted the whole time. It took serious strength (mental & physical) to get myself out of bed.
With my Lupus flare-up, I spent most of the time ordering room service and watching Ozark…
Netflixin' and Chillin' might sound relaxing for some. Not when you have a flare-up! I also don't like being forced to rest in bed, especially on fun trips. Resting was the only thing that allowed me to recharge for the next thing though.
I look back now and I'm like how was I smiling in the photos… I felt horrible.. I think I was trying to fake it till I made it.. 😉
Mr. X on the other hand might tell you he thought it was a successful trip. He got to enjoy himself and said that it was a nice time. I ended up feeling guilty like Mr. X was missing out so I told him to go ahead and venture out in the city without me.
I had been to Salt Lake City once before this trip. I had overall, positive impressions of the city from what I experienced of it, which I might do a blog on another time.
He sent me these photos while I was in bed… I was like, "Thanks, that made me feel great about what I missed"… LOL
Mr. X's camera roll…
FUN FACT
49% of Salt Lake County is Mormon. Believe it or not, that's the lowest it's been since the 1930s.
Source: Salt Lake Tribune
---
Reno, the Biggest Little City in the World
Skip Vegas and head Reno! See where to stay in Reno and what to do in the biggest little city in the world.
---
Mark Twain in Salt Lake City
I'm a Mark Twain fan because I appreciate good humor and I love his humor… Oh, and because he's an ENFP like me. 😉
In his 1871 book, "Roughing It", which is part non-fiction and part fiction, he writes about his first encounters with Utah, including Salt Lake City, Mormons, and Polygamy.
Quite a fair bit of it sounds controversial but it's meant to be funny. A lot of it is fictional. You might appreciate it. 😉
Mark Twain, an Anti-Polygamy Reformers' Nightmare:
"Our stay in Salt Lake City amounted to only two days, and therefore we had no time to make the customary inquisition into the workings of polygamy and get up the usual statistics and deductions preparatory to calling the attention of the nation at large once more to the matter."
On walking the streets of Salt Lake City:
"We walked about the streets some, afterward, and glanced in at shops and stores; and there was a fascination in surreptitiously staring at every creature we took to be a Mormon. This was fairyland to us, to all intents and purposes — a land of enchantment, and goblins, and awful mystery. We felt a curiosity to ask every child how many mothers it had and if it could tell them apart, and we experienced a thrill every time a dwelling-house door opened and shut as we passed."
I hope you've enjoyed reading about my Salt Lake City Adventures and get inspiration for your own trip! If you enjoyed this blog, I'd love it if you left a comment below. You can also follow me on TikTok, Twitter and Instagram! 😊
Have you visited Salt Lake City, Utah? What did you enjoy the most?
If you haven't visited, what from the blog would you be interested in doing?
Let me know in the comments below.
If you enjoyed this post, you might also like:
20 Helpful Tips for Traveling with a Chronic Illness
Best and Worst Marriott Hotels I've Stayed In, Boom or Bust
The Biggest Little City in the World: Where to Stay in Reno
The Ultimate Packing List for Every Type of Traveler
3 Days in Seattle: Love at First Sight
Fun North Lake Tahoe Adventures in Squaw Valley
Magical Lighthouses of Maine to Experience
---
Fact Check:
Real Girl Review strongly values truth and strives for accuracy. If you read something that doesn't sound right, feel free to contact me and I will investigate the facts and make changes as I deem necessary. Posts are updated regularly.
Always keep it real…