Are you planning to visit the magical lighthouses of Maine?
Do you have any memories of the ocean as a kid? I would be willing to bet that you do. 😉
Try to jog your memory… What do you see?
If you're like me, you recall the beach, ice cream, lobster rolls, sailboats, sandcastles, beach towels, white streaks of sunscreen, the amazing feeling of the sun on your skin. This is what so many of us associate with a childhood spent oceanside.
But, as a teen, after having moved from Southern California to the east coast, something stuck out to me more than anything else… the lighthouses.
I know you can find a lighthouse on any coast but, for some reason, it's what frames the quintessential picture of New England in my mind and reminds me of what a special place it is.
Anytime I've taken a roadtrip up and down either coast as a child or an adult, lighthouses have been on my list.
There's something magical about standing on the shoreline, looking out into the distance and seeing them towering over the water, shining their glimmering light while being surrounded by quaint New Englander style homes and historic fisherman villages. I've traveled extensively all over the world and I've yet to see anything quite like the lighthouses of Maine.
I like to think about a lighthouse's history, architecture, and the guidance they gave boats being led to shore by them.
Needless to say, I've got a thing for these beautiful keepers of the shores and in a sense of the past.
[This post was originally posted April of 2021. Updated March of 2022]
Lighthouses of Maine
Ask any Mainer and right off the bat, without a blink of an eye, they'll tell you that their state is known for a few things…
And if you've ever been to Maine for yourself, you know this is too true!
But, because there's so much to explore in Maine and simply too much ground to cover in just one blog alone, I'll save all of that good stuff for another time. Today, I'm just going to share my favorite lighthouses of Maine with you.
No matter what time of year you decide to visit Maine, rest assured, you're going to find the scenery absolutely stunning! And now, I share some of my favorite Maine lighthouses with you. Let's jump right into it!
Seeing My 1st Lighthouse in Maine
In January 2020, before we were all introduced to what would become the worst global pandemic in history, I decided to do a fun road trip to the Southernmost Point of the US in Key West, Florida from the Easternmost point of the US in Lubec, Maine.
This is where I experienced my first ever Maine lighthouse: West Quoddy Lighthouse.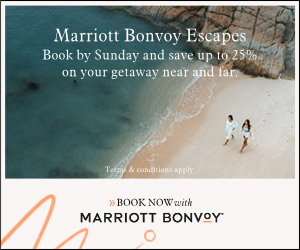 It took me a bit longer to complete that journey as the US1 was down for a period of several months. However, I eventually finished the road trip 100 days later.
But, that's a blog for another time! Back to my lighthouse journey.
Lighthouses in Downeast & Acadia, Maine
West Quoddy Lighthouse is located in the Easternmost point of the contiguous United States and it is absolutely lovely.
Everything about it screams LIGHTHOUSE. Literally! Every sticker, ornament, or novelty anyone has ever brought you back from a seaside vacation could have easily been modeled after this lighthouse. Especially with its quintessential red and white stripes.
It was built in 1808 and overlooks the Quoddy Straight (the waterway between the US and Campobello Island, Canada). Its light is at 89 feet above sea level and was one of the first to use a fog bell.
I've since visited this lighthouse during both Winter and Spring and it is beautiful sitting on over 500 acres of parkland, all of which can be explored.
One of the oldest lighthouses in the US, Bass Harbor Lighthouse was constructed on Mount Desert Island, Acadia National Park in 1858.
One of the lighthouse's modern-day claims to fame is that it was visited in 2010 during then-President Obama's 3-day stay. He was the first sitting President ever to visit Acadia National Park.
In 2016, it was a lighthouse featured on its very own US Stamp… which I think in lighthouse terms…. it's like he became a social media star. 😉
---
Fishing Trip in Rangeley, Maine
Planning a Maine trip? Don't forget to plan a fun fishing trip. Read all about our fishing excursion in Rangeley Lake.
---
Lighthouses in Portland and Casco Bay, Maine
This towering white beauty can easily be viewed during a trip to Cape Elizabeth, which I highly recommend. Construction began in 1787 and was originally lit with 16 whale oil lamps.
Today, you can visit it and the adjacent Fort Williams State Park, where you can spend an entire afternoon. It's easy to see why this is a very popular place for outdoor weddings.
So you're in Portland and want to see a lighthouse… I got you covered!
Just a hop, skip, and a jump away in South Portland, is an adorable little lighthouse: Bug Lighthouse. So cute right?
In 1875, this little guy standing at a mere 26 feet tall, reminds me of the lighthouse version of the little engine that could.
I'm sure if lighthouses had feelings, I might just hurt them, calling him adorable…I mean you'd think lighthouses are supposed to be either rough and strong or regal and sturdy. But, Bug is… well, just a cute little guy doing a big job. 😊
Check out Portland's website to see about the Kite Festivals and other things happening in this adorable little section of the state.
Spring Point Ledge Lighthouse was my favorite lighthouse in Maine because of the journey it took to walk out to it! But, be careful! It's very easy to slip and fall through one of the walkway's large gaps. It is made of large boulders after all.
Located adjacent to Southern Maine Community College, it was constructed in 1897 at the request of steamship companies after several steamers ran aground. Even though this lighthouse is uniquely accessed by land, it only opened to the public in 1999.
It's definitely worth a visit where you can tour Fort Preble which is the location of the only known Civil War battle fought in Maine.
I hope you've enjoyed reading about my adventures chasing lighthouses of Maine and get inspiration for your own trip! If you enjoyed this blog, I'd love it if you left a comment below. You can also follow me on Twitter and Instagram! 😊
Have you visited any of the lighthouses of Maine? Which one is your favorite?
Would you like more of this type of content? Or maybe there's something else you want me to write about?
Let me know in the comments below.
If you enjoyed this post, you might also like:
20 Helpful Tips for Traveling with a Chronic Illness
Who Makes the Best Pizza in Maine? | Try Maine's 10 Best Pizza Places
Fishing in Maine: A Great Fishing Trip in Rangeley Lake
Fun Winter Activities in Maine
Rhode Island in the Fall: Make New Discoveries this Fall
6 Best Neighborhoods to Enjoy Boston in the Fall
Charming Christmas Markets in Berlin, Germany
---
Fact Check:
At Real Girl Review, we value truth and always strive for accuracy. Posts are updated regularly. If you read something that still doesn't sound right, contact me at [email protected]. I will investigate the facts and make changes as I deem necessary.