Looking for a fall fashion guide for New England?
Well, follow me!
First off… I'm so freaking excited for you! There are a lot of great places you'll be exploring in New England this Fall.
But first! You're going to need to know what to pack. Fall is a beauty.. but she is FIERCE. Be prepared for the chilly weather and bring extra layers to stay warm.
Don't worry! You can be warm and cozy and still look and feel amazing! I've been rocking my different Fall looks like a New Englander for the last decade+ and I'm going to show you how you can, too!
So, let's get started! This is your Fall Fashion Guide for New England!
In this blog, I'll share…
New England Climate in the Fall
How to get the New England look this Fall
Shoppable Fall Fashion Packing List
How to Shop the Blog
P.S. If there's anything you see in the blog that you like, it's shoppable! To make it easier, I've created Amazon shopping lists. Look out for "Shop Now" button in each section (below).
Now, let's dive into the climate you can expect and the style you should dress in to be one with New England this Fall.
[This post was originally posted September of 2021. Updated February of 2022]
New England Climate in the Fall
There are 6 states that makeup "New England". They are:
When I moved to New England over a decade ago, I was totally smitten… to the point where I couldn't imagine myself living anywhere else. And then this Cali girl had a wake-up call. The weather was a total change from what I was used to previously!
When you're going on a Fall trip out to New England, there's a lot to consider since the weather can be hard to predict sometimes as each state's climate is different. Each state can range from 50's & 60's (high) and 30's & 40's (low).
It's what makes packing for New England a bit tricky. I'm a New Englander for over a decade and even I still struggle with what to wear sometimes!
Not to mention, different places have different climates. You could be totally warm in one place or experience windy, rainy, and freezing temperatures in another place. You really don't know.
Overall, to stay on the safe side, I'd say that New England is mostly chilly. So, you'll want to pack lots of layers.
---
What's Your Travel Personality?
Is there 1 standard packing list for every type of traveler? No… Impossible! Every traveler has their own personality. Check out my blog to find out which type of traveler you are and to get a packing list for additional items you'll need! 😉
---
How to Get the "New England Look" This Fall
New England on any given day is preppy and conservative which means you'll want something that's cute but not too flashy or revealing. Not to mention, the weather here is often unpredictable. You have to account for chilly weather.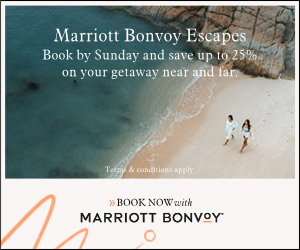 So, girl, it's time to put away those "clubby" dresses and sky-high heels you were wearing in LA & Miami! 😉
But, good news! With Fall comes so many different cute & cozy looks!
Check out my Fall fashion blog for some outfit ideas for different Fall activities around New England!
To get that "New England look", go for brands like LL Bean, J Crew, Tory Burch, Kate Spade, Banana Republic, Nautica, LOFT, Ralph Lauren, Madewell…
Get ready to throw a scarf or wrap around you. Throw it in your bag and take it out whenever it gets nippy.
Fall Fashion Guide for New England
Clothing
Imagine this… You're in New England, you look around and you see beautiful historical homes, colorful trees lining cobblestone sidewalks, charming B&Bs, cafes, and boutique shops on every corner, and then you get a glance of yourself in the reflection of a shop window.
You look like you match your environment perfectly. Here are all the Fall clothing essentials you'll need to look and feel one with your environment…
What to Wear – Upper Body
You simply cannot go to New England without having these clothing essentials…
Shirts & Blouses
Ponchos
Sweaters
Cardigans
PONCHO, SWEATER, & CARDIGANS
Coats
(plaid, camel, fleece, flannel)
Jackets
(leather, suede, denim, cotton, fleece)
COATS, JACKETS, & PONCHOS
KEEP WARM!
This vest heats up and is operated by battery. Perfect for the chilly Fall weather!
Gloves
(Elbow knit, leather driving gloves)
Scarves & wraps
Hats
Real Girl Review Money Saving Tip
There are a lot of quaint towns in New England that you'll want to explore with stunning Fall foliage sceneries, historic buildings & monuments, yummy foodie finds, cute boutique shops, and charming Bed & Breakfasts.
During the Fall season, prices can go up, you can book a lot of B&Bs through Hotels.com for the best deal!
What to Wear – Lower Body
Ankle knit cuffs for boots
Socks
I swear by these wool socks by Carhartt! I get really cold feet due to my poor circulation w/ Lupus. I've had issues finding socks that kept my feet warm. Not only do these wool socks do the job but they last a long time too and are easy to wash. I highly recommend them!
This is when you leave your highest heels behind girlfriend! You'll thank me later. 😉
If you must have a heel, opt for boots with just a little bit of a heel.
Suggestions:
Knee high boots
Ankle boots
Combat boots
UGGS
Loafers
Mules
Slip ons / Sandals
Loafers
Tennis shoes
MULES, LOAFERS, & SLIP ONS
Pants
Leggings
Knee high tights
Now that we've covered New England's climate and style, let's get into what to pack on your trip!
---
Do you have a Chronic Illness and Want to Travel?
Just because you have a chronic illness, doesn't mean you can't travel!
In my blog, "Traveling with Chronic Illnesses", I share some tips that have helped me with my Lupus while traveling. I also give a peek inside the handy dandy sanitization kit that I bring with me on every trip for those with autoimmune conditions!
---
What to Carry
Bags
Luggage
Purse
Luggage Weight
Organizers
Picnic baskets / picnic backpacks
They come in all different designs and patterns which I love! There are even some with blankets, silverware, cloth napkins, wine glasses, charcuterie boards, built-in insulation, and more! They also have many Fall designed backpacks and baskets too!
ASSORTMENT LUGGAGE, BAGS, & PURSES
Check out my blog here for luggage suited for each type of traveler's personality and more items to pack for your trip!
Conclusion
In New England, there are so many cute ways to dress! You're going to have a great trip and now, you have everything you need to look like you're one with your environment?
As always, thank you for reading my Fall fashion guide. I had so much fun putting this blog together!
Are you going on a trip to New England? What looks do you want to wear this Fall? I'd love to hear in the comments below!
Would you like more of this type of content? Or maybe there's something else you want me to write about?
I'd love to hear! Drop a comment in the section below!
You can also subscribe to my blog and follow me on Instagram, Twitter, and Pinterest. Thank you for your continued love and support! I wouldn't be here if it weren't for you.
Thank you for reading! I hope you got some great ideas for your next road trip!
If you enjoyed this post, you might also like:
20 Helpful Tips for Traveling with a Chronic Illness
Fall Looks: What to Wear in the Fall in New England
6 Best Boston Neighborhoods to Experience Fall
The Ultimate Packing List for Every Type of Traveler
---
Fact Check:
At Real Girl Review, we value truth and always strive for accuracy. Posts are updated regularly. If you read something that still doesn't sound right, contact me at [email protected]. I will investigate the facts and make changes as I deem necessary.